Order Online
The Original Thumb Protector is Still the Best!
Read More
Sale!  2 Catcher's Thumbs for $60
Save 15% when you buy a back up Catcher's Thumb right now! Most players take advantage of this sale because they like to have an extra Catcher's Thumb in their bag just in case they lose it or it get's misplaced.  It's one of the most important things you have so keeping an extra one with you at all times is smart!
Catcher's Thumb $35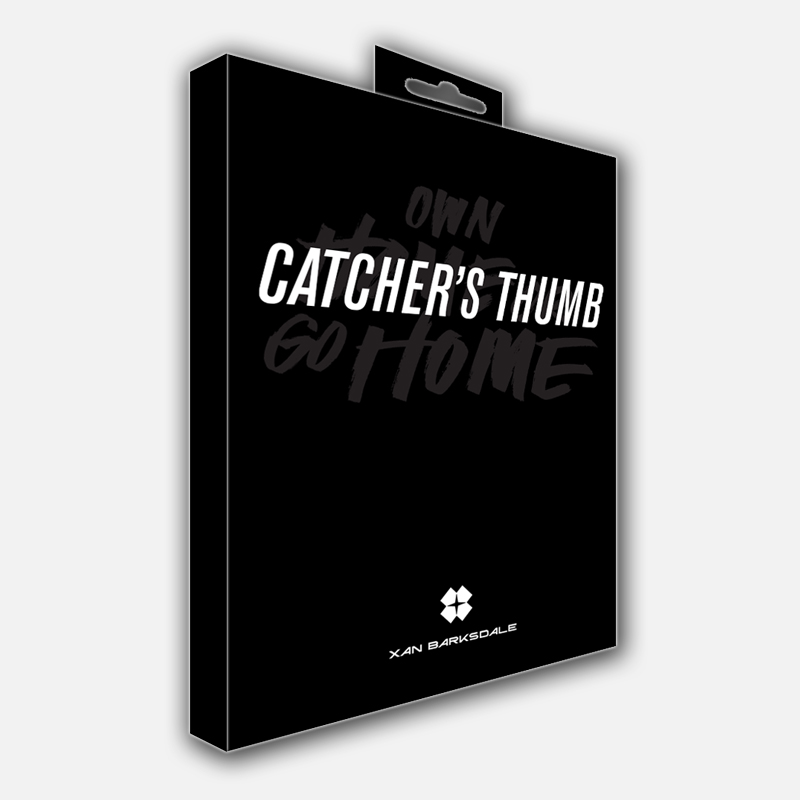 Only need one Catcher's Thumb?  No problem!  Each Catcher's Thumb is durable and should last a few seasons, just don't lose it or you'll be wishing you had a backup!  Click the button below to purchase a single Catcher's Thumb:
International Orders
All orders placed from outside the USA need international shipping (including Canada and Mexico).  Catcher's Thumbs have been shipped all over the world to places including: Canada, the Netherlands, France, Brazil, Germany, Japan, Australia, and the United Kingdom.  No tracking information is available once your order leaves the USA.  Estimated time of delivery is 10-15 business days.
---
Xan Barksdale's Guarantee
Orders are guaranteed to ship within 2 business days of when the order is placed. However, orders will usually ship on the same day, or next business day depending on what time of day the order is received.
-Xan Barksdale
Yes, I want a backup!
$30/each
Yes, I want a backup!
$30/each